Boba Baby Wrap Orange (Demo Set)
Special Price
S$10.00
Regular Price
S$69.90
You Save 86% (S$59.90)
Currently, looking at this product
Showroom display set. Still have lots of life left. Does not come with box or instructions. View instructions here.
All As-Is Items sales are FINAL - no exchanges or refunds. All conditions as described. ‌
95% Cotton, 5% Spandex Baby Wrap with 4 way stretch
Womb like snugness that calms babies
Preemies/Newborns to 16kgs
‌The Boba Wrap Orange (formerly known as Sleepy Wrap) is designed with just the right amount of elasticity, conforming perfectly to your body with no need for constant readjusting unlike less elastic baby wraps.
When using the Boba Wrap to carry your newborn, toddler or even a preemie, the closeness and lull of your heartbeat with settle and calm your baby. No baby is too tiny for the Boba Wrap and premature infants actually thrive when in a Boba Wrap. Again and again, you will find your little one peacefully asleep on your chest in your Boba Wrap. It is also ideal for baby nursing or discreet breastfeeding on the go.
The Boba Wrap is most ideal for your baby's first year of life, yet you may comfortably accommodate your toddler in your Boba Wrap. Each Boba Wrap is stress tested to 35lbs (16kgs), so you can have your hands free and know that your baby is safe and secure.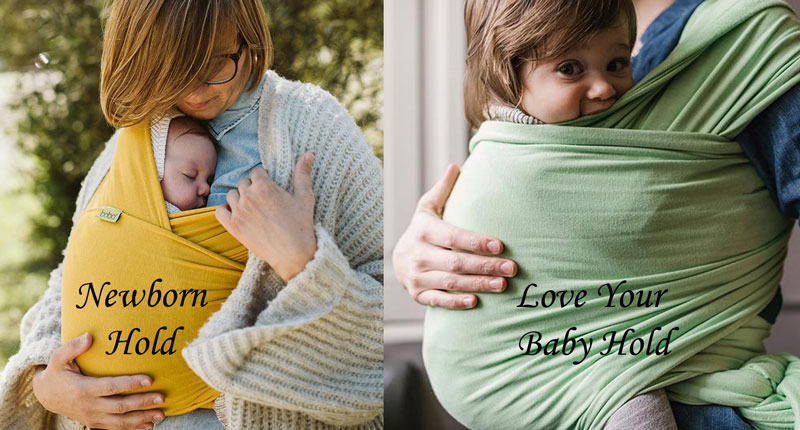 Highlights
The intelligent fabric will cling perfectly to the contours of your body & your baby.

No guess tying!

Zero pressure points for wearer & baby

95% French Terry Cotton, 5% Spandex

Features
Comfortably wraps babies from birth to 16kgs
2 ergonomic carry positions: newborn hold (baby legs in) & love your baby hold (

baby legs out)



Four way stretch that provides flexibility, adjustability, and real support

One size fits all - creates a custom fit every time you tie

International Hip Dysplasia Institute - Certified Hip Healthy
Machine washable, tumble dry on low
More Information
Material
95% French Terry cotton 5% Spandex
Included in box

Does not come in box
Boba Wrap Orange
Wrap Pouch

Carrier Net Weight
620g
Different Edges
No
Manufacturer Age Limit
Not Specified
Manufacturer Weight Limit
3.2 to 16kg
Recommended Child Size Limits
Newborn to 18 months old
Carrier Positions
Front Hug Carry