Love Radius Basic Baby Stretchy Wrap Misty Green
Special Price
S$80.91
Regular Price
S$89.90
You Save 10% (S$8.99)
Currently, looking at this product
Tie once. Pop baby in & out without retying.
Womb like comfort for newborns to 14kg
The Love Radius Basic Stretchy Wrap Misty Green is conceived as a "little sister" to the Love RadiusOriginal baby wrap. Unlike the Love Radius Original wraps, which are hybrid wraps with both stretchiness & strength that allows for unsurpassed flexibility and versatility in usage, the Love Radius Basic wraps are designed with the beginners in mind.
The material used is lighter weight and slightly shorter and narrower (50cm instead of 70cm for the Original Wraps), making them easier to manage for new users. While the Love Radius Basic wraps are not made to do the heavy lifting like the Original wraps, they match up well in the stretchiness and snugness factor.
The Love Radius Basic Wraps are the ideal 1st wraps for new parents.
Previous known as Je Porte Mon Bebe, these wraps are rebranded to Love Radius in 2019. The product remains the same, retaining its high quality and only the logo tag will be changed over time.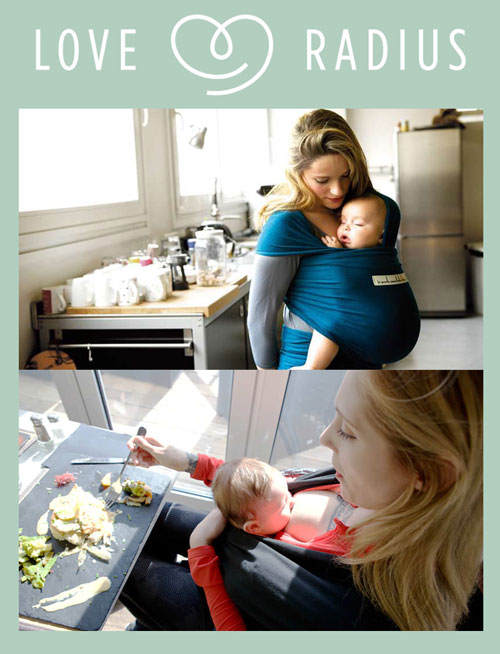 Highlights
Suitable for use with small newborns & preemies
Soft & Gentle. No hard parts.
Easy & Flexible to use

Tie once. Pop baby in & out without the need to retie
Features
95% cotton mixed with 5% of elasthanne & knitted in french terry style. Made in Turkey.
Free of allergenic dyes or heavy metals, Oeko Tex 100 certified.
Machine Washable: 30°C, Gentle Cycle, Slow Spin Speed. No bleach. No dryer.
Light weight yet supportive fabric for newborns & older kids alike
Single color in Olive Green

More Information
Material
95% cotton mixed with 5% of elasthanne & knitted in french terry style. Free of allergenic dyes or heavy metals, Oeko Tex 100 certified.
Included in box

1 x Love Radius Basic Wrap Misty Green

Instruction Manual


Carrier Net Weight
720g
Different Edges
No
Manufacturer Age Limit
Not Specified
Manufacturer Weight Limit
3.5 to 14kg
Recommended Child Size Limits
Newborn to 2 years old
Carrier Positions
Front Hug Carry, Front Cradle Carry, Front Kangaroo, Hip/Side Carry