Love Radius Reversible Ring Sling Iris/Fuchsia
Special Price
S$107.91
Regular Price
S$119.90
You Save 10% (S$11.99)
SKU
JPMBB-BS-IRIS-FUCHSIA
Currently, looking at this product
Reversible Baby Ring Sling. 100% Viscose. Aluminium Sling Rings.
Best Sling for 1st Time Ring Sling Users
Designed for newborns to 14kg
(Ring Pad is not included. Sold Separately)
The Love Radius Reversible Baby Ring Sling Iris/Fuchsia is made using Oeko-Tex 100 certified dual layers of different colored viscose fabric made from Birch Wood. This ring sling is reversible, allowing you 2 different looks with just one sling.

Love Radius Rings Slings are one of its kind. Utilizing a new fabric specially developed & made in Europe for babywearing, you have a ring sling that is easier to use than traditional fabric ring slings, and best of all, suitable for all climates. The material glides also easily through the double ring during adjustments and is almost impossible to tangle and "get stuck" in the rings.
Apart from being super soft & light, the Love Radius Sling fabric has an inherent stretch that allows the fabric to fit your shoulders perfectly every single time. This same fabric also molds around the baby's body similar to how a stretchy wrap does to a baby, providing optimal distribution of pressure & weight. The result is better comfort for your baby & you.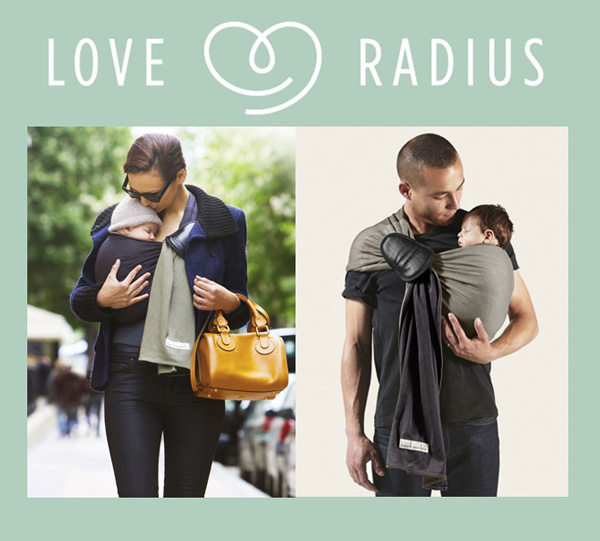 Previous known as Je Porte Mon Bebe, these slings are rebranded to Love Radius in 2019. The product remains the same, retaining its high quality and only the logo tag will be changed over time.
Highlights
Gathered Shoulder Design
Slight stretch in fabric improves usability of sling & comfort level

Aluminium Sling Rings
Two side, reversible design - helps identification of edges
Features
100% Viscose from Birch Wood Made in Europe
Machine Washable: 30°C, Gentle Cycle, Slow Spin Speed. No bleach. No dryer.
Light weight yet supportive fabric for newborns & older kids alike
Design to fit users weighing 110kg & less
Colours: Iris Blue, Fuchsia

More Information
Material
100% viscose. Free of allergenic dyes or heavy metals, Oeko Tex 100.
Included in box

1 x Love Radius Reversible Ring Sling Iris/Fuchsia

Instruction Manual


Carrier Net Weight
About 450g
Different Edges
Yes
Customers who bought this also bought these