Tula Free-To-Grow Baby Carrier Coast Overcast
Special Price
S$233.10
Regular Price
S$259.00
You Save 10% (S$25.90)
Currently, looking at this product
‌Soft Structured Baby Carrier
Front & Back Carry positions
Designed to use with newborn from 3.2kg onwards to 20kg (about 3 years old)
The Tula Free-to-Grow Coast Overcast baby carrier grows with your baby from infancy through toddlerhood. Designed with innovative adjustable settings for carrier panel, the panel width & height can be adjusted to fit an infant snugly from 3.2kg onwards and expanded easily to fit the baby as they grow.
The Tula Free-to-Grow Carrier ensures proper, ergonomic positioning throughout the different stages of babies' development.
The carrier panel, straps & batting are made with high quality 100% cotton with Öko-Tex Standard 100 certificate, making the Tula Free-to-Grow Baby Carrier extremely comfortable to wear & be worn.
Tula Free-to-Grow Coast Coast features a grey fabric with a breathable light grey polyester mesh in the center panel and hood.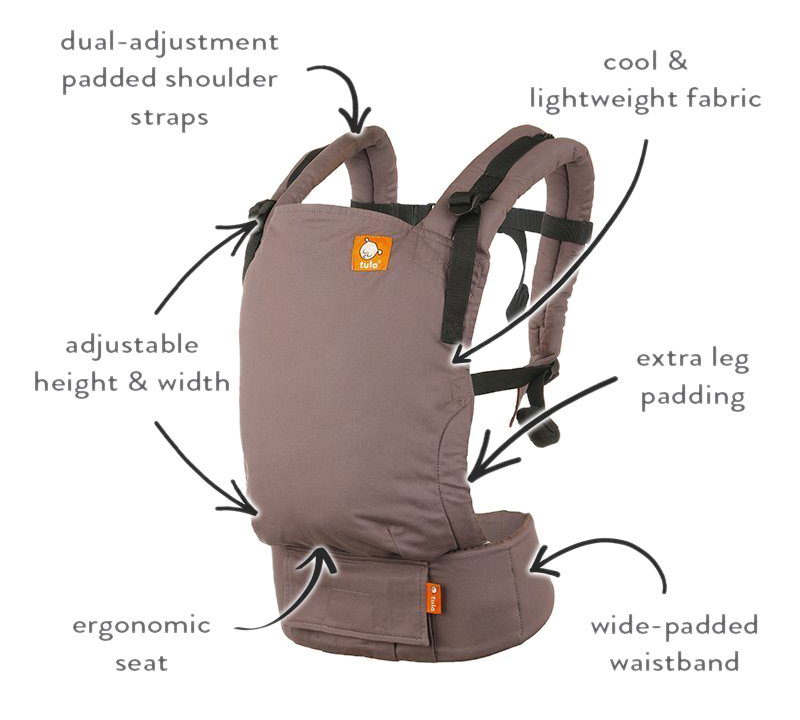 Highlights
Sizable seat & panel height for use with newborn without the need for infant inserts
Can be used for front carry & back carry
100% cotton fabric & 100% Polyester Mesh Panel
Features
1 x built-in pocket on the hip belt that is great for on the go storage for small items like cash, mobile phones, pacifiers, keys etc.
High density foam waist belt for a close fit on the waist or hips, according to individual preference. This effectively distribute the weight of the baby over the hips and takes most of the weight off the shoulder straps. This allows the carrier to be used with toddler over 20 pounds with ease.

Detachable Sleeping Hood helps keep toddler head in place when they fall asleep

Heavy-duty, military grade buckles prevent unexpected opening and ensures peace of mind.
Rugged, durable and easy to clean. Machine washable.
Light-weight & compact design makes it easy to bring on shopping trips & vacation.
Can be used for children 7 to 20kgs
More Information
Carrier Net Weight
650g
Carrier Positions
Front Hug Carry, Low Back Carry
Recommended Child Size Limits
Newborn to 3 years old
Recommended Wearer Size Limits
Waist from about 26" (66cm) to 56" (142cm). Comfortably fits heights from about 5'0" (152cm) to 6'3" (190cm)
Manufacturer Weight Limit
3.2 to 20kg
Manufacturer Age Limit
Not Specified
Carrier Special Features
Newborn Support Native, Plus Size Wearers, Plus Size Babies
Material
100% Cotton fabric & 100% Polyester Mesh
Included in box

Tula Free-To-Grow

Coast Overcast

Baby Carrier
Detachable Mesh Sleeping Hood
Instruction Manual