Emeibaby Wrap Conversion Toddler+ Carrier Full SoMandala Blue
Special Price
S$305.91
Regular Price
S$339.90
You Save 10% (S$33.99)
Currently, looking at this product
‌Wrap Conversion Hybrid Ergonomic Soft Structured Carrier
‌Toddler Plus Size for Big Kids
Front & Back Carry positions
Designed to use with toddlers from 8.0 to 18kg (about 1 to 4 years old)
Emeibaby Full SoMandala Blue Toddler Plus Carrier is a "Made in Europe" Hybrid backpack toddler carrier that combines the versatility of woven baby wraps & ring slings with the ease of use & support of ergonomic backpack carriers. The result is a Toddler carrier that offers the babywearer the advantages of all three.
The Emeibaby Toddler Plus Carrier is a larger version of the Emeibaby Baby Carrier and is recommended to be used with babies from about 8kg onwards up to 18kg (about 1 to 4 years old).
The Emeibaby Toddler Plus Carrier Full SoMandala Blue is a wrap conversion carrier is entirely made from 100% organic cotton SoMandala Blue woven wrap material with blue base color covered with white mandala patterns.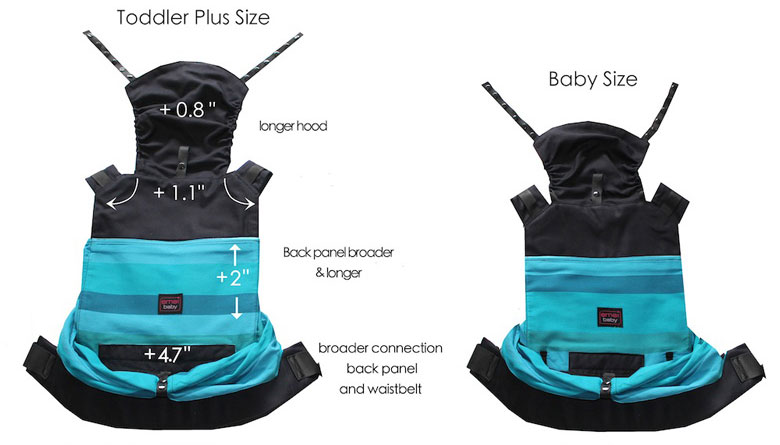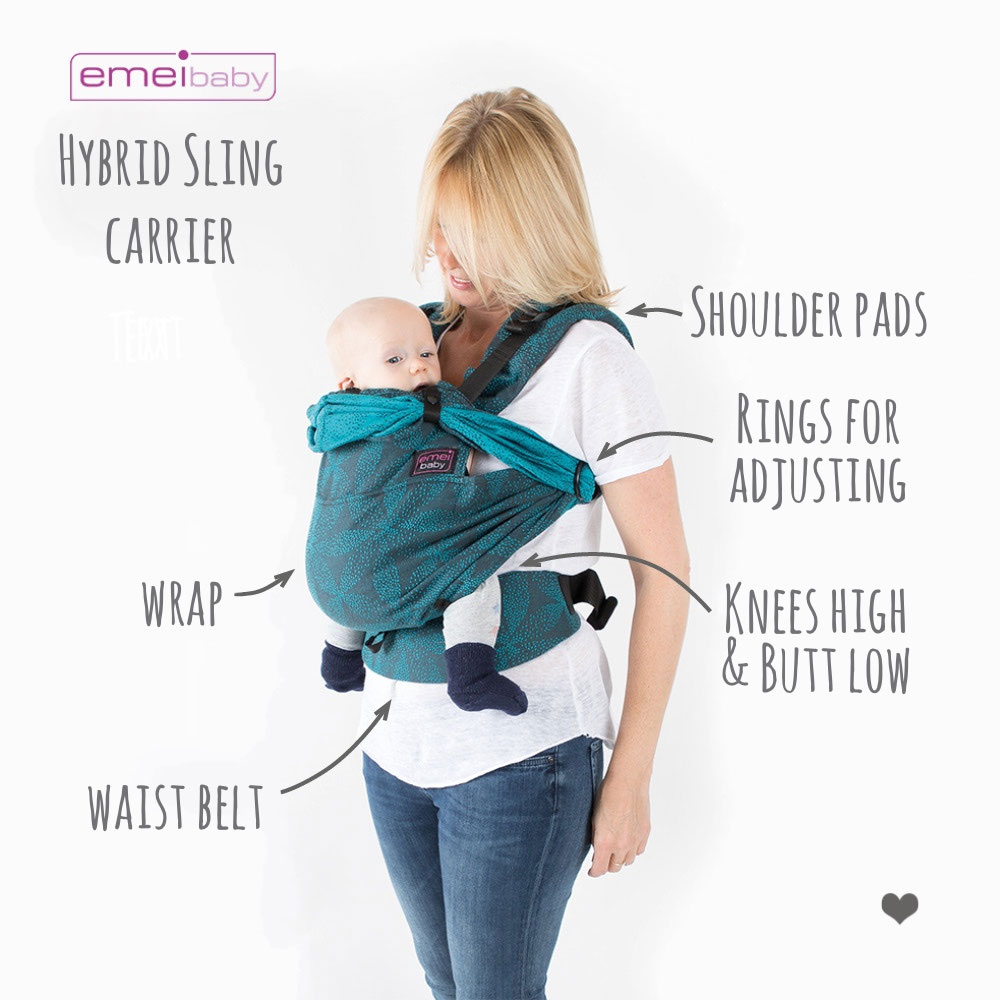 Highlights
Can be use with babies from 8.0kg to children 18kg (about 1 to 4 years old)
Made of 100% organic woven wrap fabric
Made in Europe
*Special note: Product images are for illustration purposes only. It is possible for colors on screen to appear differently on different screens and to different people. Each piece of carrier can differ depending on material placement & the batch of material it uses. For those of you who are particular about placement & color of your carrier, we strongly advise you to drop by our showroom to view the actual physical piece before you make your purchase because carriers cannot be returned or exchanged due to hygiene reasons.
Features
Patented hybrid carrier-sling panel adjustment system that wraps around babies snugly & grows with the baby for optimal support & wrap like comfort

Can be used for front hug carry & back carry positions

Ergonomic hip belt extra comfort
Fits petite & large size parents
Can be used for children 8.0 to 18kgs (about 1 to 4 years old)
More Information
Carrier Net Weight
700g
Carrier Positions
Front Hug Carry, Low Back Carry
Recommended Child Size Limits
From about 1 year to average size 4 years old
Recommended Wearer Size Limits
Waist from about 21" (53.5cm) to 49" (125cm). Comfortably fits heights from about 5'0" (152cm) to 6'3" (190cm)
Manufacturer Weight Limit
8.0 to 18kg
Manufacturer Age Limit
Not specified
Carrier Special Features
Petite Wearers, Plus Size Wearers, Plus Size Babies
Material
100% organic cotton woven wrap fabric
Included in box

Emeibaby Hybrid Soft Structured Toddler+ Carrier Full SoMandala Blue
Instruction Manual