Kinderpack Toddler Carrier Nectar with Koolnit & Plus Size Straps
Special Price
S$251.91
Regular Price
S$279.90
You Save 10% (S$27.99)
Currently, looking at this product
‌Soft Structured Toddler Carrier
Front, Back, Hip/Side Carry positions with Crossable Straps
Designed to use with toddler from 11kg onwards to 20kg (18months - 4 years old)
Made in USA
The Kinderpack Toddler Carrier Nectar with Koolnit & Plus size straps is for children that are minimum 32" (about 81cm) tall, and who are growing out of their baby carriers from about 18 months to 4 years old.
Toddlerwearing can be a very beneficial part of toddlerhood, for you and your child. Kinderpack makes it easy for the up-and-down stage without too much fuss.
This Kinderpack also comes with a Koolnit mesh window for better ventilation during usage & the plus size shoulder straps provides extra 4" length of padding for extra comfort & support for taller & bigger size babywearers.
The Kinderpack Nectar with Koolnit features light grey shoulder straps & belt and a light grey carrier panel with butterfly motifs complemented with a light grey Koolnit mesh panel window & sleeping hood.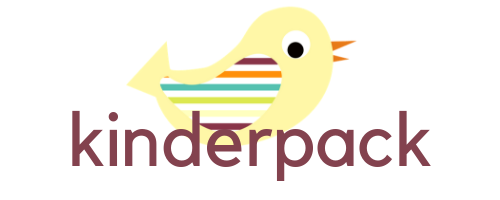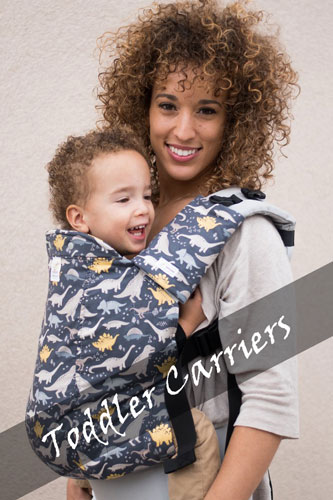 Highlights
Tall & deep carrier panel to fit toddlers from about 18months to 4 years old
Plus size carrier shoulder straps with 24″ padded straps & 13″ of webbing
Can be used for front carry, back carry as well as hip/side carry positions
Shoulder straps can be used backpack style or cross strap for greater comfort

Koolnit mesh panel for extra ventilation & mesh sleeping hood
100% Cotton Canvas with 100% Polyester Mesh
Features
Deeper & wider carrier seat for an orthopaedically appropriate 'M' ('frog leg') position that allows for healthy growth of the hips, pelvis and spine. This also reduces any risk of reduced blood flow to the legs when a child's legs dangle from the carrier seat.

Built-in pocket with buttons for sleeping hood

High density foam waist belt for a close fit on the waist or hips, according to individual preference. This effectively distribute the weight of the baby over the hips and takes most of the weight off the shoulder straps. This allows the Kinderpack carrier to be used with toddlers 11 to 20kg with ease.

Heavy-duty, military grade buckles prevent unexpected opening and ensures peace of mind.
Rugged, durable and easy to clean. Machine washable.

Comes with built-in elastic band for bundling up carrier.

Light-weight & compact design makes it easy to bring on shopping trips & vacation.
Elastic bands at the end of of shoulder straps & belt for tidying up straps that are too long.
Can be used for children 11 to 20kgs starting from about 32" (81cm) height.
More Information
Carrier Net Weight
710g
Carrier Positions
Front Hug Carry, Low Back Carry, Hip/Side Carry
Recommended Child Size Limits
18mo-4+ yrs, 25-45 lbs, starting at around 32" tall
Recommended Wearer Size Limits
Waist from about 26" (66cm) to 60" (152cm). Comfortably fits heights from about 5'0" (152cm) to 6'3" (190cm)
Manufacturer Weight Limit
11-20kg
Manufacturer Age Limit
18mo-4+ yrs, 25-45 lbs, starting at around 32" tall
Carrier Special Features
Plus Size Wearers, Plus Size Babies
Material
100% Cotton Canvas with 100% Polyester Mesh
Included in box

Kinderpack Toddler Carrier Nectar with Koolnit & Plus Size Straps

Instruction Manual