Tula Explore Baby Carrier Sleepy Dust
Special Price
S$269.10
Regular Price
S$299.00
You Save 10% (S$29.90)
Currently, looking at this product
‌Soft Structured Baby Carrier
Front (inward & outward) & Back Carry positions
Designed to use with newborn from 3.2kg onwards to 20kg (about 3 years old)
Tula Explore Baby Carrier Sleepy Dust is a versatile, easy-to-use baby carrier. The advance design allows for native support for newborns without the need for additional bulky inserts. It also allows for the front facing position in addition to the regular inward facing front carry & back carry positions. All this makes the Tula Explore a great carrier for newborns through to toddlers.
The Tula Explore Sleepy Dust Baby Carrier is a stylish neutral design with off-white triangles sprinkled across a soft taupe background. The pattern continues across the inner shell of the carrier, straps, waist belt and the detachable hood.
Before using the Tula Explore Carrier in the facing out position, your baby should have head & neck control & their chin should clear the top of the panel when facing out. The suggested weight limit for the facing out position is 10kg. it is also advised to do it only for short periods (15 to 20mins each time) for baby's comfort & to reduce the risk of over stimulation. Watch baby for signs of sleepiness or over-stimulation. Baby should not sleep in the front carry facing out position.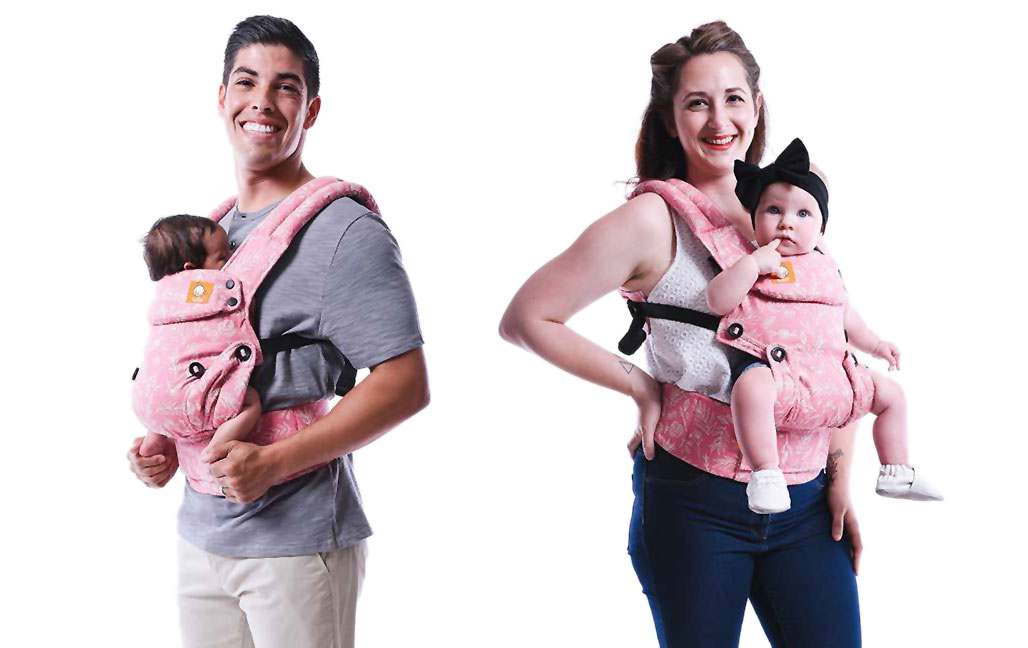 Highlights
Can do Forward Facing Front Carry, Inward Facing Front Carry & Back Carry positions
Native support for newborns from 3.2kg
Large panel pattern designs

Made of 100% cotton

Features
1 x built-in pocket on the hip belt that is great for on the go storage for small items like cash, mobile phones, pacifiers, keys etc.
Padded, adjustable neck support pillow - can be used in multiple positions to provide head and neck support for newborns and sleeping babies.
High density foam waist belt for a close fit on the waist or hips, according to individual preference. This effectively distribute the weight of the baby over the hips and takes most of the weight off the shoulder straps. This allows the carrier to be used with toddler over 20 pounds with ease.

Detachable Sleeping Hood helps keep toddler head in place when they fall asleep

Heavy-duty, military grade buckles prevent unexpected opening and ensures peace of mind.
Rugged, durable and easy to clean. Machine washable.
Light-weight & compact design makes it easy to bring on shopping trips & vacation.
Can be used for children 3.2 to 20kgs
More Information
Carrier Net Weight
660g
Carrier Positions
Front Hug Carry, Front Outward Facing Carry, Low Back Carry
Recommended Child Size Limits
Newborn to 3 years old
Recommended Wearer Size Limits
Waist from about 26" (66cm) to 56" (142cm). Comfortably fits heights from about 5'0" (152cm) to 6'3" (190cm)
Manufacturer Weight Limit
3.2 to 20kg
Manufacturer Age Limit
0 to 48 months
Carrier Special Features
Newborn Support Native, Petite Wearers, Plus Size Wearers, Plus Size Babies
Material
100% Cotton
Included in box

Tula Explore Baby Carrier Sleepy Dust
Detachable Sleeping Hood
Instruction Manual